Salut mes petits citrouilles! How are you guys?? I'm not feeling the best today, I'm just chilling and watching some shows and working on stuff for here and for Instagram and stuff. OOH speaking of, I finished watching The Fosters today and jeeeez that show always hits me right in the feels. Anyway since I finished that i neED RECOMMENDATIONS PLEASE!! Anyway, today we're gonna be talking about books I did not finish! Now I only chose six, because I wanted ones that I have opinions on, or at least a reason to have DNFed. These are books that I stopped somewhere in the middle for one reason or another, and I just want to tell you guys a little about why I stopped reading them, and what my general thoughts were about them!
Sooooo without further ado, let's get into books I've DNFed!
---
Disclaimer: as per usual, info is from GoodReads, opinions are my own, and I reserve the right to change these opinions if I continue reading 😉
---
Hollow City by Ransom Riggs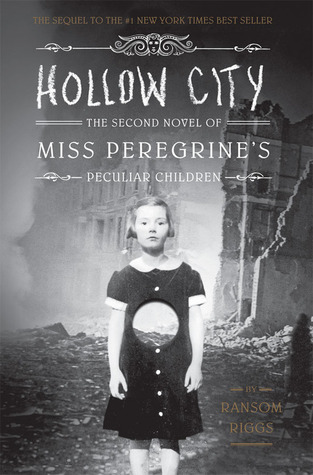 Genre: Fantasy, YA, Fiction
Publisher: Alliance Entertainment
Publication Date: February 24th 2015
Pages: 428
Rating: 4.07/5
I enjoyed this book, but I didn't loooove it.  I really didn't connect with the characters and I kinda found it a liiiiiiiiiiiiiiiiiiiittle bit boring. Well, not necessarily boring, I just didn't jive with the writing style and the plot was somewhat odd and I just didn't get very invested in the story. Despite this I think I miight give it another shot, just to see 🙂
---
King's Cage by Victoria Aveyard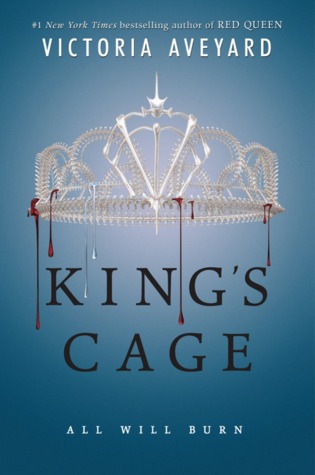 Genre: Fantasy, YA, Fiction
Publisher: HarperTeen
Publication Date: February 7th 2017
Pages: 528
Rating: 4.02/5
This one isn't because the book was badly written or not a good read, it's just a very heavy, dark novel. I think I simply picked the wrong time to read such an intense book. I wholeheartedly enjoyed the first two books in this series, and I really want to try again. I think I just need to be in the right mood and the proper head-space to read this again.
---
The Eternity Code by Eoin Colfer
Genre: Fantasy, Young Adult, Fiction
Publisher: Puffin
Publication Date: April 6th 2006
Pages: 352
Rating: 4.04/5
This book, in my opinion, was boring. Awful. Slow. Uninteresting. I could not stand itttttt. I could barely get through the first few chapters. I'm not even really considering giving it a second try, It's honestly just not my type of book and I just wasn't a fan. Trying to read it was just a little rouuugh.
---
Before Green Gables by Budge Wilson
Genre: Fiction, Historical Fiction, YA
Publisher: G.P. Putnam's Sons
Publication Date: February 21st 2008
Pages: 387
Rating: 3.86/5
This book is just slow and dragging and difficult to get through. It's a sweet, simple, refreshing tale, but it wasn't exciting or compelling enough. It had no plot twists, and is just wayyyyy too straight-forward. It's slow paced, and honestly, I usually read fantasy and mystery and dystopia and such things. I'm just not used to itttt, and I won't try again.
---
Wayfarer by Alexandra Bracken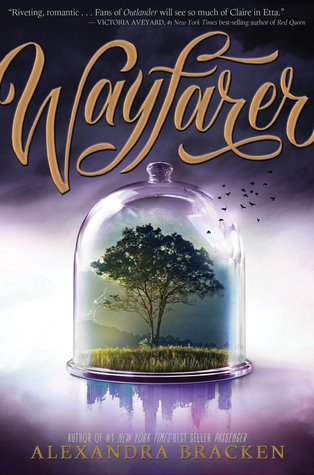 Genre: Fantasy, Young Adult, Sci-Fi, Historical Fiction
Publisher: Disney-Hyperion
Publication Date: January 3rd 2017
Pages: 532
Rating: 3.91/5
I loved the first book, and I honestly wasn't emotionally ready for the second! I can't wait to dive back into this story and explore the worlds inside and fall back in love with the characters. Passenger ended with such a cliffhanger and I honestly could nOT, but I'm readyyyy!
---
Harry Potter and the Cursed Child by John Tiffany
Genre: Fantasy, Fiction, YA
Publisher: Little, Brown
Publication Date: July 31st 2016
Pages: 343
Rating: 3.70/5
OK this one I despised with every fiber of my being. Firstly, it's marketed sorta as if it's written by J.K. and it's NOT and ugh. This book was honestly kinda trash, although I'm sure it's better onstage, with alllll the theatrics and over the top acting and such. It was just rough and I'll never pick it up again.
---
Aaand that about wraps this post up! Let me know your thoughts on these books and what you books you've DNFed. Thanks for reading babes!
xx Ella
Check out my social media! Follow or add me and I'll check yours out as well 🙂
Instagram / Twitter / GoodReads / Pinterest / Facebook
Click here to see my most recent post!