Hi loves! How's it going? Today I wanted to share with you a list of fun reads to take with you on your assorted summertime adventures and endeavors 🙂 I know for me during the summer I love to read happier or at least slightly less intense (and less stressful) books. Contemporaries seem like one of the best kinds of books to read while outside on a beach or in a park or other things that peoples who actually go outside do in the summer!
Without further ado, let's get into my summer suggestions!
---
Disclaimer: all the factual info provided below is from GoodReads, ratings are not my own (and ratings on GoodReads' site may change as reviews are added/updated); also some of these I have not read, but based on the synopsis and friends' thoughts, they're sure to be great summer reads!

---
Turtles All the Way Down by John Green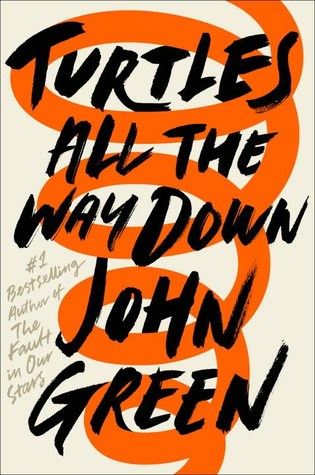 Genre: YA, Fiction, Contemporary
Publisher: Dutton Books for Young Readers
Publishing Date: October 10th 2017
Pages: 288
Rating: 4.04/5
Synopsis: Sixteen-year-old Aza never intended to pursue the mystery of fugitive billionaire Russell Pickett, but there's a hundred-thousand-dollar reward at stake and her Best and Most Fearless Friend, Daisy, is eager to investigate. So together, they navigate the short distance and broad divides that separate them from Russell Pickett's son, Davis. Aza is trying. She is trying to be a good daughter, a good friend, a good student, and maybe even a good detective, while also living within the ever-tightening spiral of her own thoughts.
Purchase: Barnes & Noble / Indigo
---
Fangirl by Rainbow Rowell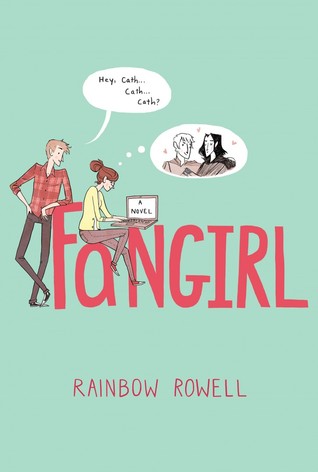 Genre: YA, Contemporary, Romance, Fiction
Publisher: St. Martin's Press
Publishing Date: September 10th 2013
Pages: 481
Rating: 4.1/5
Synopsis: Cath is a Simon Snow fan.
Okay, the whole world is a Simon Snow fan…
But for Cath, being a fan is her life—and she's really good at it. She and her twin sister, Wren, ensconced themselves in the Simon Snow series when they were just kids; it's what got them through their mother leaving. Reading. Rereading. Hanging out in Simon Snow forums, writing Simon Snow fan fiction, dressing up like the characters for every movie premiere.
Cath's sister has mostly grown away from fandom, but Cath can't let go. She doesn't want to.
Now that they're going to college, Wren has told Cath she doesn't want to be roommates. Cath is on her own, completely outside of her comfort zone. She's got a surly roommate with a charming, always-around boyfriend, a fiction-writing professor who thinks fan fiction is the end of the civilized world, a handsome classmate who only wants to talk about words… And she can't stop worrying about her dad, who's loving and fragile and has never really been alone.
For Cath, the question is: Can she do this? Can she make it without Wren holding her hand? Is she ready to start living her own life? Writing her own stories?
And does she even want to move on if it means leaving Simon Snow behind?
Purchase: Barnes & Noble / Indigo
---
Everything, Everything by Nicola Yoon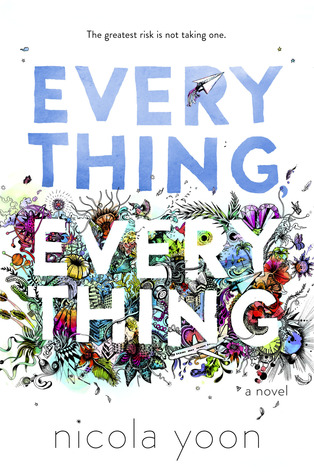 Genre: YA, Contemporary, Romance, Fiction
Publisher: Delacorte Books for Young Readers
Publishing Date: September 1st 2015
Pages: 307
Rating: 4.09/5
Synopsis: My disease is as rare as it is famous. Basically, I'm allergic to the world. I don't leave my house, have not left my house in seventeen years. The only people I ever see are my mom and my nurse, Carla.
But then one day, a moving truck arrives next door. I look out my window, and I see him. He's tall, lean and wearing all black—black T-shirt, black jeans, black sneakers, and a black knit cap that covers his hair completely. He catches me looking and stares at me. I stare right back. His name is Olly.
Maybe we can't predict the future, but we can predict some things. For example, I am certainly going to fall in love with Olly. It's almost certainly going to be a disaster.
Purchase: Barnes & Noble / Indigo
---
When Dimple Met Richi by Sandhya Menon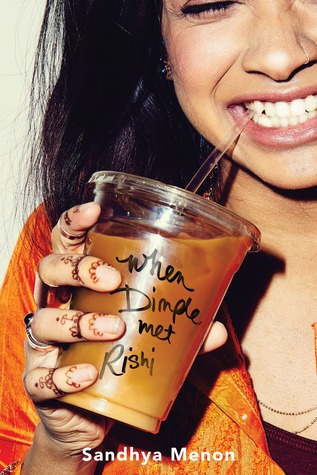 Genre: YA, Romance, Contemporary, Fiction
Publisher: Simon Pulse
Publishing Date: May 30th 2017
Pages: 380
Rating: 3.76/5
Synopsis: Dimple Shah has it all figured out. With graduation behind her, she's more than ready for a break from her family, from Mamma's inexplicable obsession with her finding the "Ideal Indian Husband." Ugh. Dimple knows they must respect her principles on some level, though. If they truly believed she needed a husband right now, they wouldn't have paid for her to attend a summer program for aspiring web developers…right?
Rishi Patel is a hopeless romantic. So when his parents tell him that his future wife will be attending the same summer program as him—wherein he'll have to woo her—he's totally on board. Because as silly as it sounds to most people in his life, Rishi wants to be arranged, believes in the power of tradition, stability, and being a part of something much bigger than himself.
The Shahs and Patels didn't mean to start turning the wheels on this "suggested arrangement" so early in their children's lives, but when they noticed them both gravitate toward the same summer program, they figured, Why not?
Dimple and Rishi may think they have each other figured out. But when opposites clash, love works hard to prove itself in the most unexpected ways.
Purchase: Barnes & Noble / Indigo
---
I'll Give You the Sun by Jandy Nelson
Genre: YA, Contemporary, LGBT, Romance
Publisher: Dial Books
Publishing Date: September 16th 2014
Pages: 371
Rating: 4.14/5
Synopsis: "We were all heading for each other on a collision course, no matter what. Maybe some people are just meant to be in the same story."
At first, Jude and her twin brother Noah, are inseparable. Noah draws constantly and is falling in love with the charismatic boy next door, while daredevil Jude wears red-red lipstick, cliff-dives, and does all the talking for both of them.
Years later, they are barely speaking. Something has happened to change the twins in different yet equally devastating ways . . . but then Jude meets an intriguing, irresistible boy and a mysterious new mentor.
The early years are Noah's to tell; the later years are Jude's. But they each have only half the story, and if they can only find their way back to one another, they'll have a chance to remake their world.
This radiant, award-winning novel from the acclaimed author of The Sky Is Everywhere will leave you breathless and teary and laughing—often all at once.
Purchase: Barnes & Noble / Indigo
---
The Hate U Give by Angie Thomas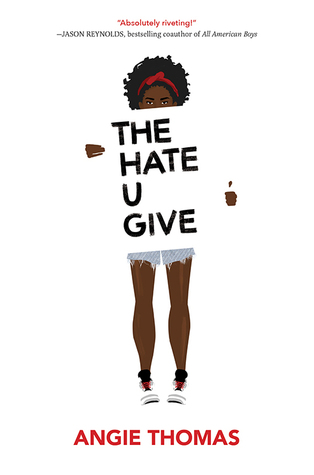 Genre: YA, Contemporary, Fiction, Realistic Fiction
Publisher: Balzer + Bray
Publishing Date: February 28th 2017
Pages: 453
Rating: 4.56/5
Synopsis: Sixteen-year-old Starr Carter moves between two worlds: the poor neighborhood where she lives and the fancy suburban prep school she attends. The uneasy balance between these worlds is shattered when Starr witnesses the fatal shooting of her childhood best friend Khalil at the hands of a police officer. Khalil was unarmed.
Soon afterward, his death is a national headline. Some are calling him a thug, maybe even a drug dealer and a gangbanger. Protesters are taking to the streets in Khalil's name. Some cops and the local drug lord try to intimidate Starr and her family. What everyone wants to know is: what really went down that night? And the only person alive who can answer that is Starr.
But what Starr does or does not say could upend her community. It could also endanger her life.
Purchase: Barnes & Noble / Indigo
---
Dreamology by Lucy Keating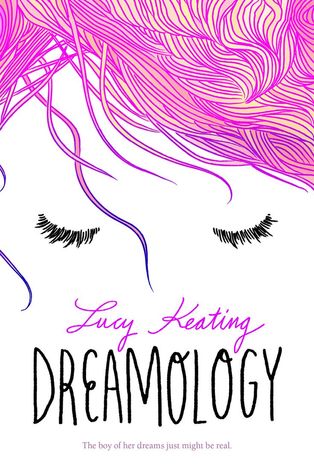 Genre: YA, Contemporary, Romance, Fantasy
Publisher: HarperTeen
Publishing Date: April 12th 2016
Pages: 336
Rating: 3.66/5
Synopsis: For as long as Alice can remember, she has dreamed of Max. Together, they have travelled the world and fallen deliriously, hopelessly in love. Max is the boy of her dreams—and only her dreams. Because he doesn't exist.
But when Alice walks into class on her first day at a new school, there he is. Real Max is nothing like Dream Max. He's stubborn and complicated. And he has a whole life Alice isn't a part of. Getting to know each other in reality isn't as perfect as Alice always hoped.
Alarmingly, when their dreams start to bleed into their waking hours, the pair realize that they might have to put an end to a lifetime of dreaming about each other. But when you fall in love in your dreams, can reality ever be enough?
Purchase: Barnes & Noble / Indigo
---
Made You Up by Francesca Zappia
Genre: YA, Contemporary, Romance, Mental Health
Publisher: Greenwillow Books
Publishing Date: May 19th 2015
Pages: 428
Rating: 4.09/5
Synopsis: Reality, it turns out, is often not what you perceive it to be—sometimes, there really is someone out to get you. Made You Up tells the story of Alex, a high school senior unable to tell the difference between real life and delusion. This is a compelling and provoking literary debut that will appeal to fans of Wes Anderson, Silver Linings Playbook and Liar.
Alex fights a daily battle to figure out the difference between reality and delusion. Armed with a take-no-prisoners attitude, her camera, a Magic 8-Ball, and her only ally (her little sister), Alex wages a war against her schizophrenia, determined to stay sane long enough to get into college. She's pretty optimistic about her chances until classes begin, and she runs into Miles. Didn't she imagine him? Before she knows it, Alex is making friends, going to parties, falling in love, and experiencing all the usual rites of passage for teenagers. But Alex is used to being crazy. She's not prepared for normal.
Funny, provoking, and ultimately moving, this debut novel featuring the quintessential unreliable narrator will have readers turning the pages and trying to figure out what is real and what is made up.
Purchase: Barnes & Noble / Indigo
---
The Upside of Unrequited by Becky Albertalli
Genre: YA, Contemporary, Romance, LGBT
Publisher: Balzer + Bray
Publishing Date: April 11th 2017
Pages: 336
Rating: 4.03/5
Synopsis: Seventeen-year-old Molly Peskin-Suso knows all about unrequited love—she's lived through it twenty-six times. She crushes hard and crushes often, but always in secret. Because no matter how many times her twin sister, Cassie, tells her to woman up, Molly can't stomach the idea of rejection. So she's careful. Fat girls always have to be careful.
Then a cute new girl enters Cassie's orbit, and for the first time ever, Molly's cynical twin is a lovesick mess. Meanwhile, Molly's totally not dying of loneliness—except for the part where she is. Luckily, Cassie's new girlfriend comes with a cute hipster-boy sidekick. Will is funny and flirtatious and just might be perfect crush material. Maybe more than crush material. And if Molly can win him over, she'll get her first kiss and she'll get her twin back.
There's only one problem: Molly's coworker Reid. He's an awkward Tolkien superfan with a season pass to the Ren Faire, and there's absolutely no way Molly could fall for him. Right?
Purchase: Barnes & Noble / Indigo
---
Thanks for reading lovely people! Let me know what's on your summer reading list, and your thoughts on mine!
xx Ella
Check out my social media! Follow or add me and I'll check yours out as well 🙂
Instagram / Twitter / GoodReads